Check my iOS Apps
EuroGroup for Euromillions
One of my most recent apps that lets you check the EuroMillions draw's result.
Get the latest euromillions results seconds after the the draw!
Check the prizes breakdown to see how much did you won.
EuroGroup can sit on your today widget screen and on your Apple Watch so you don't need to to open the app to check the latest results. Also see it daily so you remember to play :)
The app allows you to check previous euromillions draw's results, not just the last one.
LoL Counter for League of Legends
One of my sandbox of Objective-C. I've learned a lot doing this app and optimizing it for speed, with a lot of web resources and considerable data do manage.
LoLCounter lets you quickly check your counter picks when playing League of Legends and allow you to check witch champions are good against each others.
League of Legends Counterpick and Synergy list for every champion! Gives advice on how to counter champions in LoL
PZmap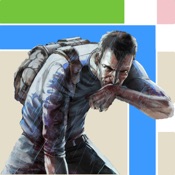 One of my first apps, its simply almost just a WebViewController
PZmap allows you to see Project Zomboid Map on the go. This is a project of Benjamin Schieder and you can know more about it at his website.
http://pzmap.crash-override.net
RummyScore
RummyScore was the first app I published on the appstore, and it is a simple counter.
Rummy Score is a application designed to help Rummy cards Game players.
Há Greve?
Isn't actually mine. My fried Filipe Cabecinhas made this app and asked me to publish since he don't have an Apple Developer account.
Is there a strike disrupting your commute to work?
Use this application to check the hagreve.com website and get up to date with the latest information about transportation strikes in Portugal.
You can also alert your followers by tweeting a strike warning.
Keep yourself up to date with "Há Greve?"
Check for strikes even without an internet connection.